The SFUSD predicts by the year 2025
Responsible Author: Ricardo De Melo Matos | San Francisco, 06/06/2019, 00:26 Time
USPA NEWS -
The school district itself has developed a plan titled Vision 2025 which addresses the needs on how to better prepare students entering the workforce in the mid-21st century. It promises to fundamentally address how educators will meet the challenge through innovative instruction.
Laws relating to the termination of...
Responsible Author: Ricardo De Melo Matos | San Franciaco, 05/24/2019, 19:03 Time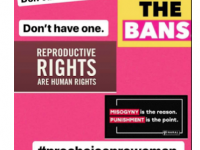 USPA NEWS -
Ricardo De Melo Matos - Opinion
The argument that "Life is a gift from God" implies that the author is freely exercising her first amendment right which states "Congress shall make no law respecting an establishment of religion". To affirm one constitutional amendment while choosing to ignore another is not only a weak argument but hypercritical.
| | |
| --- | --- |
| | RAHMA-SOPHIA RACHDI |
| | Daren Frankish |
| | Ruby BIRD |
| | Yasmina BEDDOU |
| | Roberto Magni |